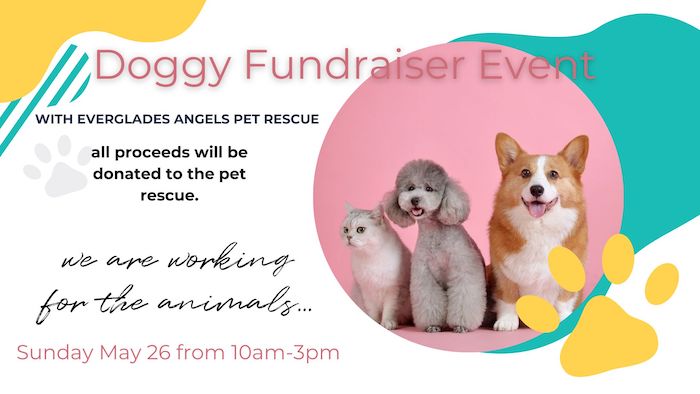 Doggy Fundraiser Event Sunday May 26
Our Fundraiser Event for a local Pet rescue is coming up soon. We open our Salon on Sunday, May 26th from 10am til 3pm to work to whole Day just for the Doggies.
Schedule your Appointment now.
All proceeds from that Day will be donated to EVERGLADES ANGELS DOG RESCUE.
Come get your Hair done for a good cause. Even if it's just for a shampoo & blowdry.
You will look pretty and you'll make a dog happy! Beware… There may be some Puppies at the Salon!