Our salon team refers to our group of individuals who work together and provide a wide range of hair beauty and customized services to clients.
MaVo Hairlounge specializes in women's hair cutting techniques, hair coloring, balayage and blonding services, as well hair extensions and smoothing services.

We have a tier system that ranges from Junior, Senior to a Master Stylist.
Education is very important in our salon and we keep up to date with continuing classes and workshops.
Meet the MavoBabes, we style – you'll smile
I am a German hairdresser and the owner of MaVo Hairlounge.
I started beauty school when I was only 15 years of age and opened my first hair salon in Germany when I was 21 years old. Additionally, I have an extensive background in working with Hair Coloring especially Balayage & Blondes. Besides Balayage my passion is Hair Extensions & Women Haircuts. Being a hairdresser has always been my biggest dream, along with, opening up my hair salon in the United States.
I am overjoyed to see my customers leave my salon with an exuberant smile on their faces.
I have trained a vast number of beauticians and am honored to be given the opportunity to pass my expertise and wisdom onto stylist while they develop the same compassion for their job as I have. Being a hairdresser is not just my career, it's my PASSION.
"I style – You'll smile…"
Check out Marina's & the Salon's Instagram: @mavo_hair
Elana has been a licensed stylist in South Florida for over 5 years. She has graduated Aveda Beautyschool & started assisting at MaVo Hairlounge in 2019 for about 6 Month. Unfortunately she moved to Miami and has been working since than in a Salon in Brickell. Since she recently moved back to Fort Lauderdale, she is back at MaVo.
Her passion lies in balayage, blondes, and lightening services. She truly enjoys helping each and every one of her guests express their truest inner selves by customizing each color and cut to fit them perfectly. Fort Lauderdale has quickly become home and she can't wait to bring her skills back as a SENIOR STYLIST to the MaVo team.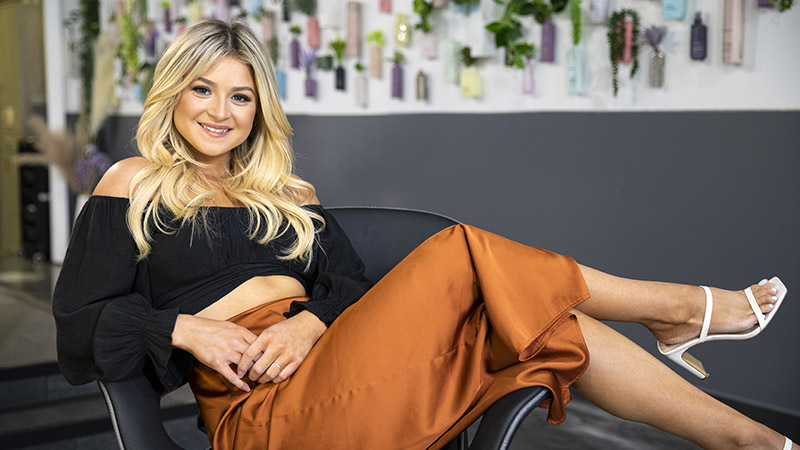 Marisa graduated from Aveda Beauty School in 2020 and has been a licensed hair stylist for 3 years. She is up to date with the latest trends and practices in the beauty industry & is very passionate about enabling clients to feel like the best version of themselves.
She loves blondes, balayages & long hair cut & styles aswell a she specializes in hair extension services.
Marisa loves to put a smile in every clients face and likes to give advice in home hair care & styling.
Hailey has been a license stylist since 2016. She is very passionate about her career & loves doing all kind of hairstyles & specializes in long hair & hair extensions! Blow-Drys & Straightening Treatments are one of her favorites. She loves meeting new guests & and makes them happy with their new hair style!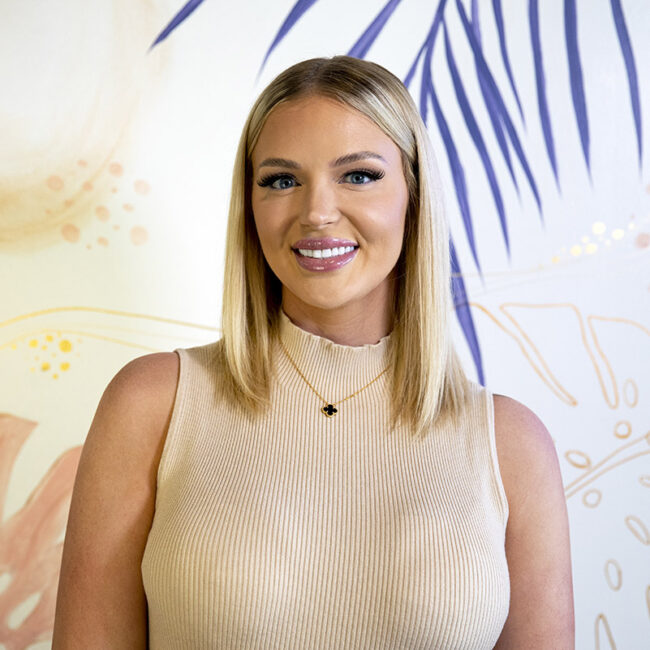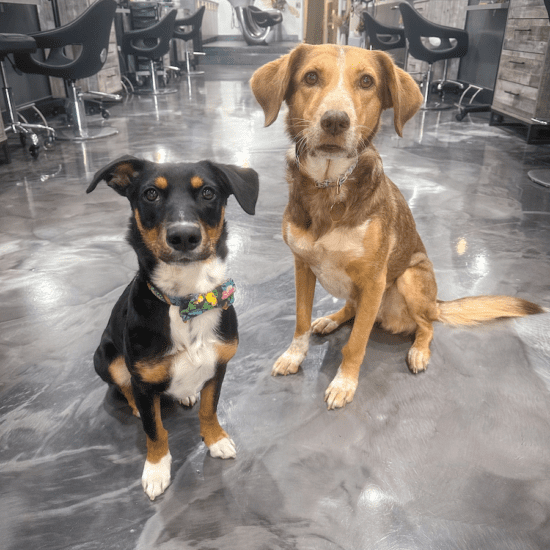 Willow is a 11 year old Rescue Mutt from Greece that Marina brought over when they moved to the US 10 years ago.
Mylo is our newest addition to the team, he is a puppy from Aruba.
Both of them are at the Salon usually on mondays (Mylo Monday).
They love to greet clients and are always down for a little pet or treat and will make your salon experience even better.